The refined, serene curves of this holder will bring a sense of peace and poise to any interior even before a match is lit. Designed for Aesop by Vogel Studio, it is cast in bronze which will take on a natural patina over time. An asymmetrical composition lends it a unique character, and a perceptible heft contrasts with the skyward stance of the slender incense stick, the evanescence of swirling smoke, and the near-weightlessness of ash fluttering onto the concave dish.
Regular price
Sale price
MYR625.00
Unit price
per
Sale
Sold out
Suited to
Any interior; a complementary addition to a table-setting, hearth or bookshelf
Key ingredients
Bronze, 684 g
Complimentary shipping

Ethically sourced ingredients

Complimentary samples included
Share
View full details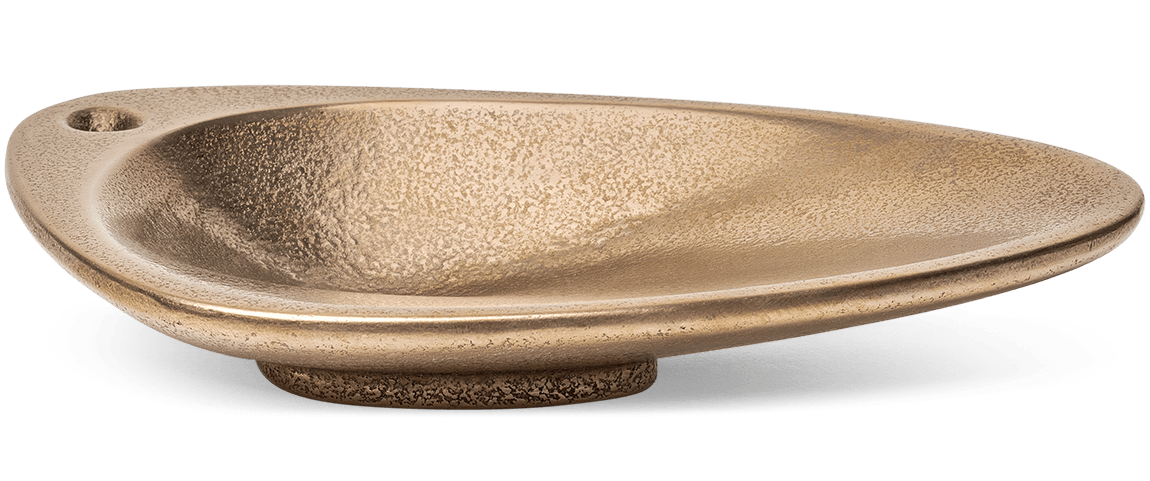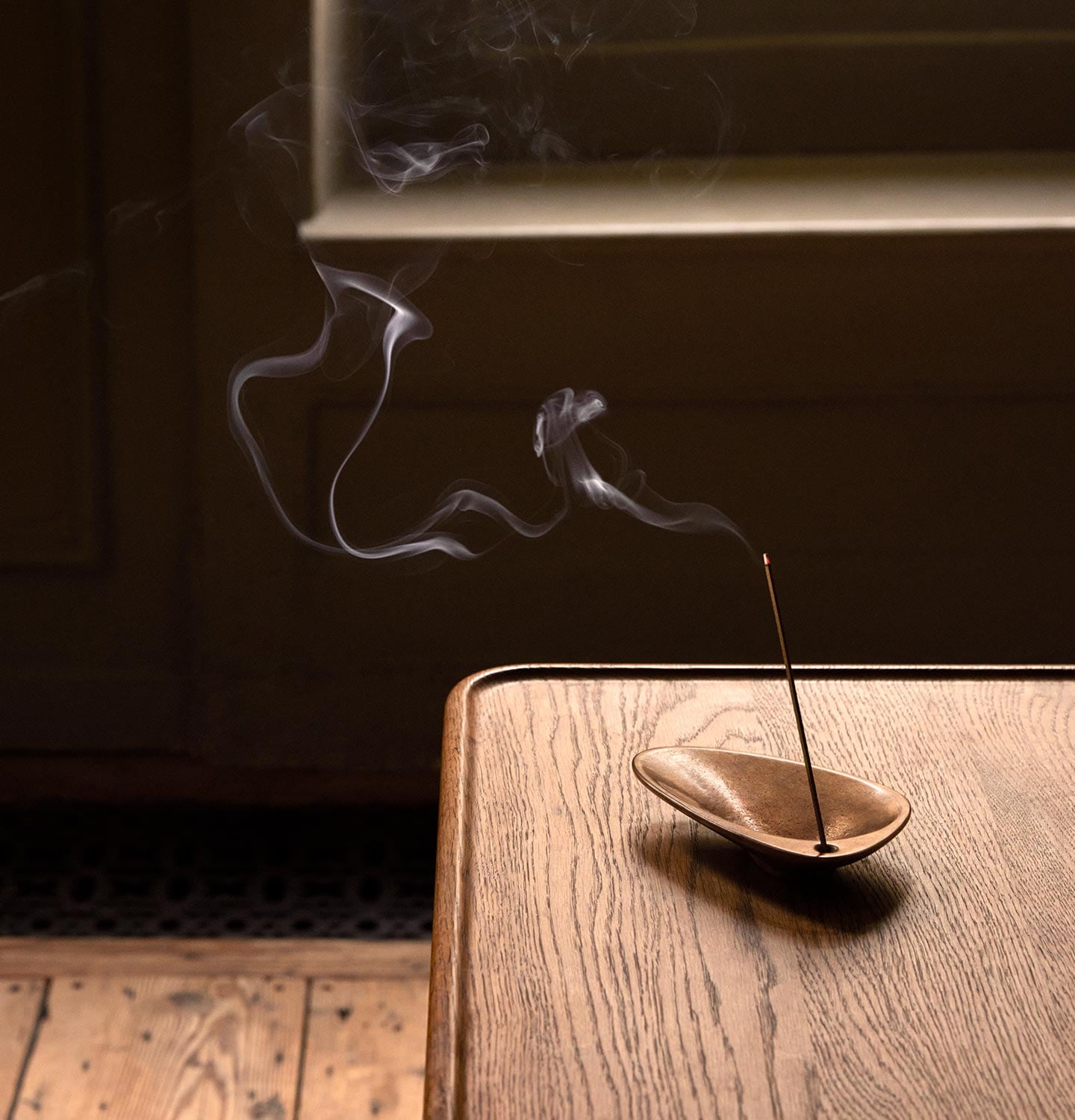 Ingredients
Bronze, 684 g 230 mm x 158 mm x 50 mm Design The Bronze Incense Holder is a Registered Design in Australia. Australian Registered Design Number: 202212506
How to use
Designed to hold a single stick of Aesop Aromatique Incense, or of any standard-sized incense. Secure the stick in place and allow to smoulder; spent ash will collect in the dish.
Care

Gently wipe with a soft, damp cloth or mild detergent and dry thoroughly after cleaning. The bronze will oxidise as it ages, effecting a natural patina—leave this to evolve, or restore the original finish with a metal polishing solution.

Warnings
Always burn incense in a well-ventilated area. While in use, do not leave unattended and keep away from children and pets, curtains or other flammable objects.