A guide to fragrance
Aromatic preferences are highly personal—a function of palate, season, memory, mood and occasion. This article offers a guide to perfume notes and families, as well as the vocabulary that allows us to describe scent; and to the most effective ways to sample a new personal fragrance.
Notes
Just as a musician arranges a melody by combining and layering musical notes over one another, so too does a perfumer compose a fragrance. The language of notes allows us to speak about the way a fragrance is constructed—its ingredients, and how these work in harmony as constituent elements.
Perfumes accord different weight to particular ends of this spectrum: some lean on heart and base notes, while others use opening, heart and base notes in a relatively even fashion.
The top note
The first impression that a fragrance gives out is its top—or opening—note. This is the initial aroma detected, comprising small, volatile molecules. It is evanescent, and often fades after 10–30 minutes.
The heart note
The most full-bodied and prominent element of a fragrance is its heart, or middle, note. It is typically more complex than the top note, and lingers for longer than the opening note (but not so long as the base).
The base note
The base note is the aroma that develops more fully once the heart note has receded—though it can often be detected 30 minutes or so after a perfume's application. Often the heaviest, boldest or most dramatic aspect of the fragrance, it has the greatest longevity on the skin; for this reason, it is usually the one that is committed to memory, and may be described as the 'body' of a perfume. The way a base note reacts with the skin determines how a given fragrance will smell on an individual.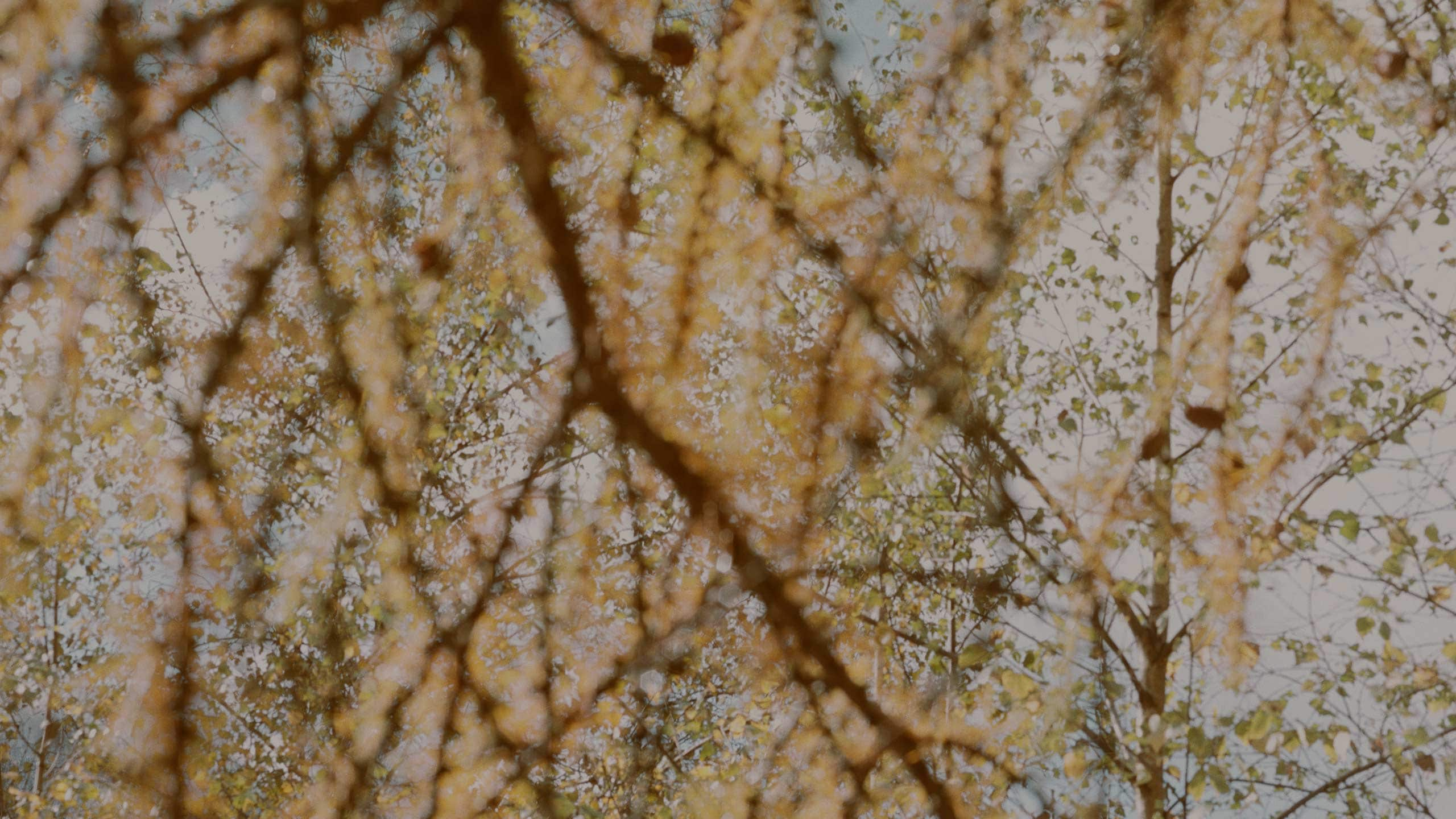 The language of fragrance
What we talk about when we talk about the difference between de parfum and de toilette: perfumery has a vocabulary all its own. Understanding its language allows us to describe different scents—and, importantly, which we prefer.
Eau de parfum versus eau de toilette
The concentration of a fragrance depends on its ratio of perfume oil to alcohol. Generally, higher concentrations offer greater longevity on the skin.
Dense and potent, parfum is the greatest concentration of fragrance that may be purchased. Eau de parfum—the most common variety of fragrance—is designed to remain with the wearer from morning to night without needing reapplication; while the concentration of eau de toilette is considerably lighter.
Potency and projection: sillage
Sillage is a term borrowed from French, where it can refer to the vapour trail of an aeroplane, the wake of a boat, or the figurative wake left by a person.
In perfumery, it describes the trace of fragrance that remains after its wearer has stepped out of the elevator, moved through the room, withdrawn from the embrace. It is sometimes referred to as the 'projection' of a fragrance. The stronger the sillage, the greater the distance at which it will be detectable.
Longevity
Perfumers use the terms longevity and tenacity interchangeably to describe the length of time that a fragrance 'lasts' on the skin after application. Longevity is a function of several factors, such as heat (scent molecules evaporate more quickly in warmer temperatures), volatility of the molecules (some of which evaporate more rapidly than others), and quantity (think of a single spritz compared to an overzealous dousing: each has their pitfalls).
Families of fragrance
Perfumers often group fragrances across four broad aromatic profiles. Many of us naturally gravitate toward one or two of these, whether consciously or not.
While many fragrances resist easy classification, the following categories can be useful in distinguishing between different notes and in identifying individual preferences.
Fresh
These aromas are often described as 'green' or 'crisp'—redolent of freshly cut grass, herbs, or citrus fruits, they are clean and zesty. Favoured Aesop ingredients in this category include Galbanum, Yuzu and Bergamot.
Woody
Fragrances described as 'woody' range from smoky tobacco and musky leather to bark and moss, and may be lent complexity by a variety of spices. We often return to the aromatic warmth of Vetiver, Cedar and Clove, among other ingredients in this group.
Opulent
Characterised by rich, sensual aromas, 'opulent' fragrances bear a resemblance to their woody counterparts, but often draw on sophisticated floral elements and balsamic resinous tones. Examples of oft-used Aesop ingredients in this category include Patchouli, Sandalwood and Frankincense.
Floral
Floral scents take in a vast range; from light and fresh to deeper, heady notes—think, for instance, of Jasmine, Rose Petal or Neroli Blossom. They are given depth when complemented by warm spices, woods or fresh elements.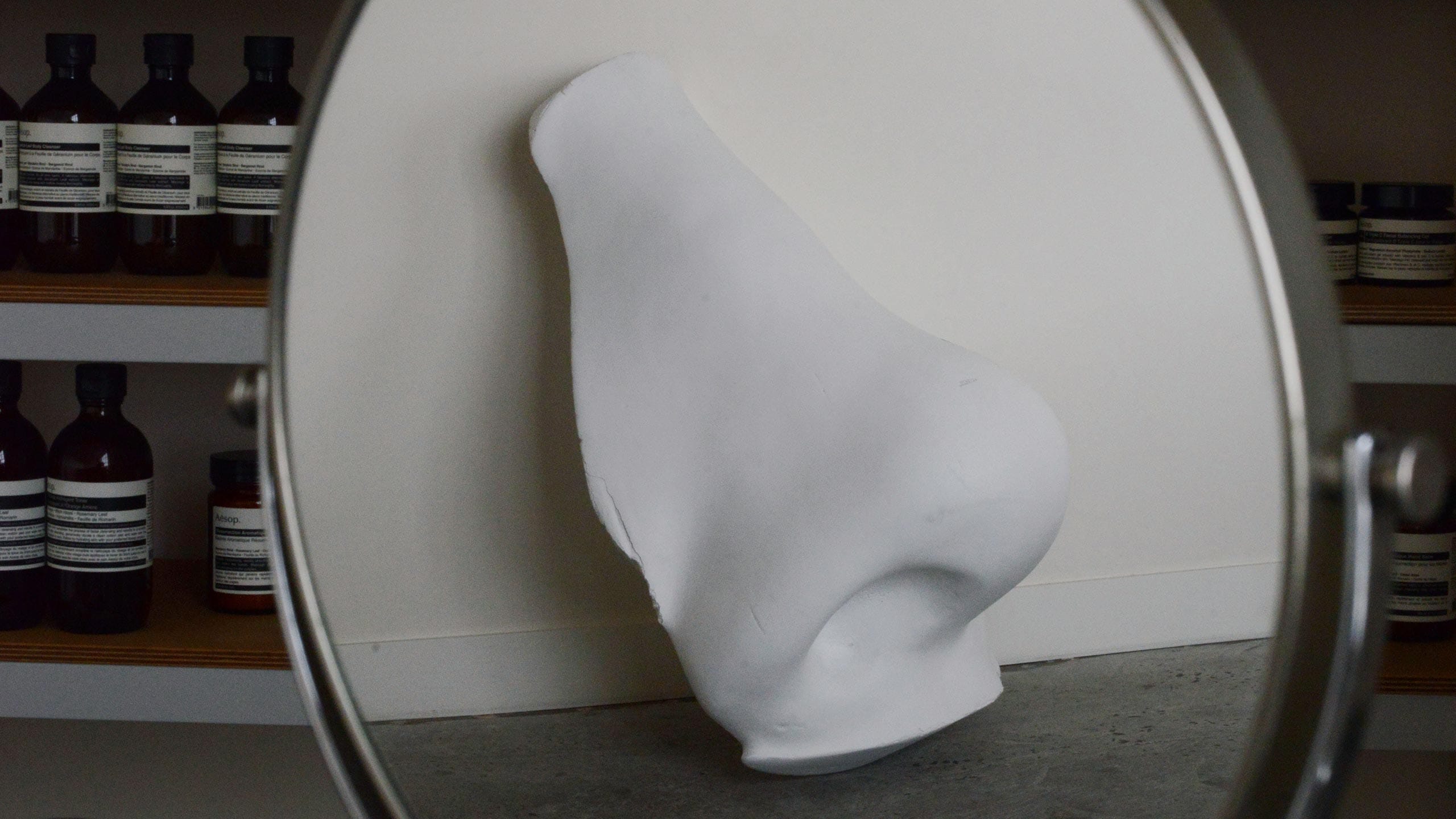 Application
Pulse points such as the wrists and neck are often recommended as sites for application, as the body heat they generate can aid in diffusing and intensifying a scent. Various factors—including environment, temperature, body chemistry, hormones and diet—affect how a fragrance interacts with an individual's skin. For this reason, we suggest sampling scent on your own body, and preferably on a few different occasions.
A nose is a nose is a nose
After spritzing your wrists or inner elbows, avoid the temptation to inhale immediately: give the fragrance 10–15 seconds to settle. This initial impression will be of its top notes; with this in mind, we suggest allowing it to sit on the skin and evolve for up to eight hours. Pressing or rubbing should be avoided, however, as this can cause the more volatile molecules to heat too quickly and evaporate before the perfume's top notes can be enjoyed. It is recommended that only two fragrances be sampled at a time—we suggest a spray on each wrist—to avoid their becoming muddled as the hours pass.
Our range
As with our broader product offering, our fragrances comprise an intricate matrix of ingredients, both laboratory-made and from botanical sources. Where synthetic ingredients are used, their purpose is to extend the presence of these botanical extracts on the skin, ensuring superior longevity.
We develop new fragrances with the objective of creating distinctive, complex aromas suitable for all genders, eschewing the stereotypes of demographic preferences.
A woody, sensual fragrance with a base of Sandalwood and Cedarwood, Marrakech Intense was our first collaboration with Barnabé Fillion, who helped reinvent an earlier namesake. It's formulated as both an Eau de Parfum and a roll-on Parfum.
The city of Marrakech remained a primary inspiration—for the evocative aromas of spices used in traditional dishes, the intense colours of its souks and the surrounding desert, and the warm hospitality of Moroccan traditions. The resulti¬ng fragrance has top notes of Bergamot and Neroli, which yield to a heart of Jasmine, Cardamom, and Patchouli. The bright florals offer pleasing balance to the deep wood notes and Clove.
Created in partnership with perfumer Céline Barel, Tacit is a fresh yet warm fragrance—an elegant composition that evokes coastal vegetation, sun-warm citrus fruits, laundry drying against a blue sky. Opening notes of Basil Grand Vert and Yuzu give way to a herbaceous heart, underpinned by an earthy base of Cedarwood and Vetiver.
The fragrance was born of diverse inspiration: the Mediterranean coastline, the old-world grace of traditional colognes; a film (Wong Kar-wai's In the Mood for Love), an artist (Giorgio de Chirico), and a particular shade of green (Pantone number 363).
An intriguing fragrance that evokes the verdancy and stillness of a centuries-old Japanese forest, Hwyl is the result of our ongoing collaboration with Barnabé Fillion.
Its smoky introduction folds in aromatic spices and fresh Thyme Extract. The addition of Cypress leads to a warm and woody heart, while notes of Vetiver, Frankincense and moss effect an earthy sensuality and longevity.
Inspired by pioneering French Modernist designer Charlotte Perriand, her enthusiasm for alpinism, and her enduring passion for Japanese culture and design, Rōzu Eau de Parfum is a bold interpretation of a traditional floral fragrance.
Created in partnership with Barnabé Fillion, it articulates the life cycle of its namesake rose—from the earth in which it is planted, to full bloom and fading petals. Its opening is intriguingly green, led by notes of Shiso and Petitgrain, while the warm heart notes of Rose, Jasmine and Guaicwood and Vetiver-Patchouli base offer depth and complexity.
One of three standalone fragrances comprising the Othertopias trio, each inspired by a different liminal space, Miraceti evokes fabled ships and perilous seafaring adventures—resinous and balsamic with a hint of the briny ocean.
Top notes of Black Pepper, Green Maté and Chilli Leaf make for a warm, spicy opening that develops into an ambrosial blend of Labdanum, Styrax and Ambrette heart notes to yield a complex, slightly musky fragrance.
Karst conjures the shore, the second of the environments translated into fragrance in the Othertopias trio. Bracing and mineral, it evokes the shifting, formless boundary of the place where ocean meets land.
Top notes of Juniper and Pink Pepper bring freshness and crisp spice, while a herbaceous heart of Rosemary and Sage recalls cliff-side vegetation. Sandalwood and Cumin lend a grounding aromatic warmth.
The third Othertopias fragrance is fresh, vibrant Erémia. A formulation of decidedly eccentric character, it brings to mind earth, moss, musky florals, rain-soaked asphalt and tenacious wildflowers; images of nature reclaiming urban spaces.
Opening with bright citrus and green notes—Yuzu, Grapefruit and Tomato Leaf—Erémia develops into a full, complex fragrance with a heart of Cedar and Guaiacwood, and a base of Galbanum and Iris.
In Eidesis—the next chapter of the Othertopias fragrance collection—woody, spicy and ambery accords collude to enthral the senses.
Opening with top notes of sparkling Petitgrain, spicy Black Pepper and a subtle floral accord, the fragrance leads to a warm, resinous heart of Frankincense, Cumin and Cedar, before resting into a base of sumptuous Sandalwood and verdant Vetiver.
Gloam is the fifth instalment of the Othertopias collection. Drawing inspiration from the quietude that comes from rest, this fragrance conjures the dreamscape, where imagination enters, and the waking world recedes.
Opening with rousing accords—bright spice notes of Cardamom and Pink Pepper—softening to a sumptuous heart of gentle, aromatic spice from Saffron combined with floral notes of Orange Flower and rich, warm Jasmine Sambac that unfolds an earthy, floral final flourish in which Iris, Patchouli and Copaiba combine to draw Gloam to its quiet close.
'With consistency a great soul has simply nothing to do.'
Ralph Waldo Emerson