A guide to summer skin care



Hot blue evenings. The hum of cicadas. Stone fruits, warm tomatoes, chlorine-spackled concrete. Summertime brings long, hazy days with a gentler pace. It can also herald changes in skin. Our largest organ is approximately 64 per cent water, and so it makes sense that hot, humid weather can influence its appearance and behaviour.
This article explores seasonal skin care with a focus on the warmer months—from the vital importance of sun protection to recommended regimens for specific skin types.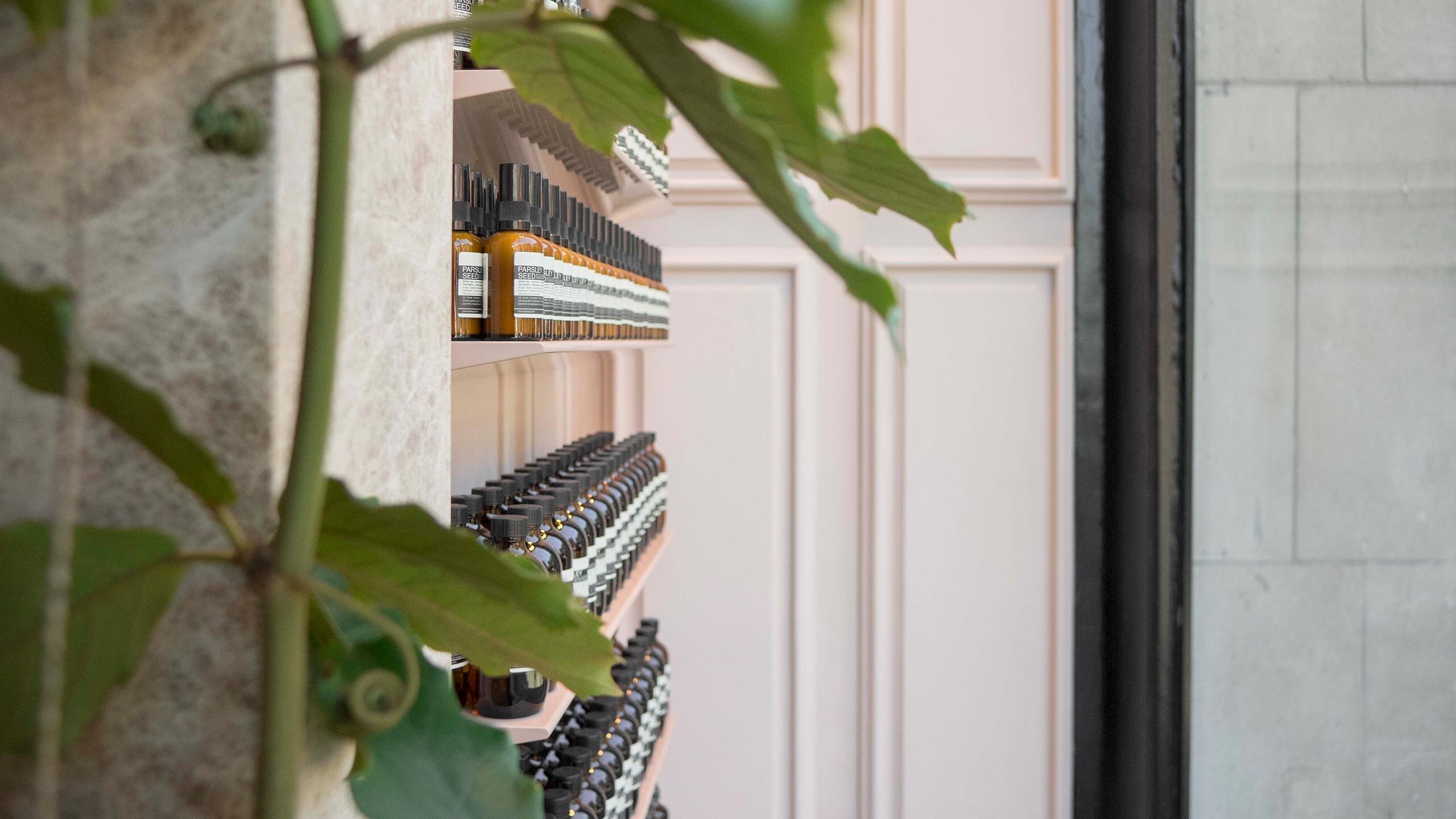 The importance of sun protection
Sun exposure is often described in one of two ways: intense (the sort experienced, for example, during an hours-long hike, or over the course of an afternoon moving between shady picnic spot and sun-drenched waterhole), and incidental (the sort more likely to occur without our noticing, experienced, for example, during a quick walk to the pharmacy or brief stint in the garden).
Research has shown that, of the two, incidental UV exposure is much more likely to lead to sunburn—we're most vulnerable to sun damage when we're least aware of it.
In the heat of the moment
In many corners of the world, sun protection is advisable year-round. During the warmer months, however, it becomes a non-negotiable, sine qua non element of daily skin care, acting as a barrier between skin cells and harmful ultraviolet rays.
During summertime, we advocate liberal and regular application of your preferred sunscreen. Protective Facial Lotion SPF25 offers medium broad-spectrum protection against the detrimental effects of UVA and UVB rays. Lightweight, with a non-greasy finish on skin, it is suitable for daily use; pair with refreshingly scented Protective Body Lotion SPF50 for top-to-toe care.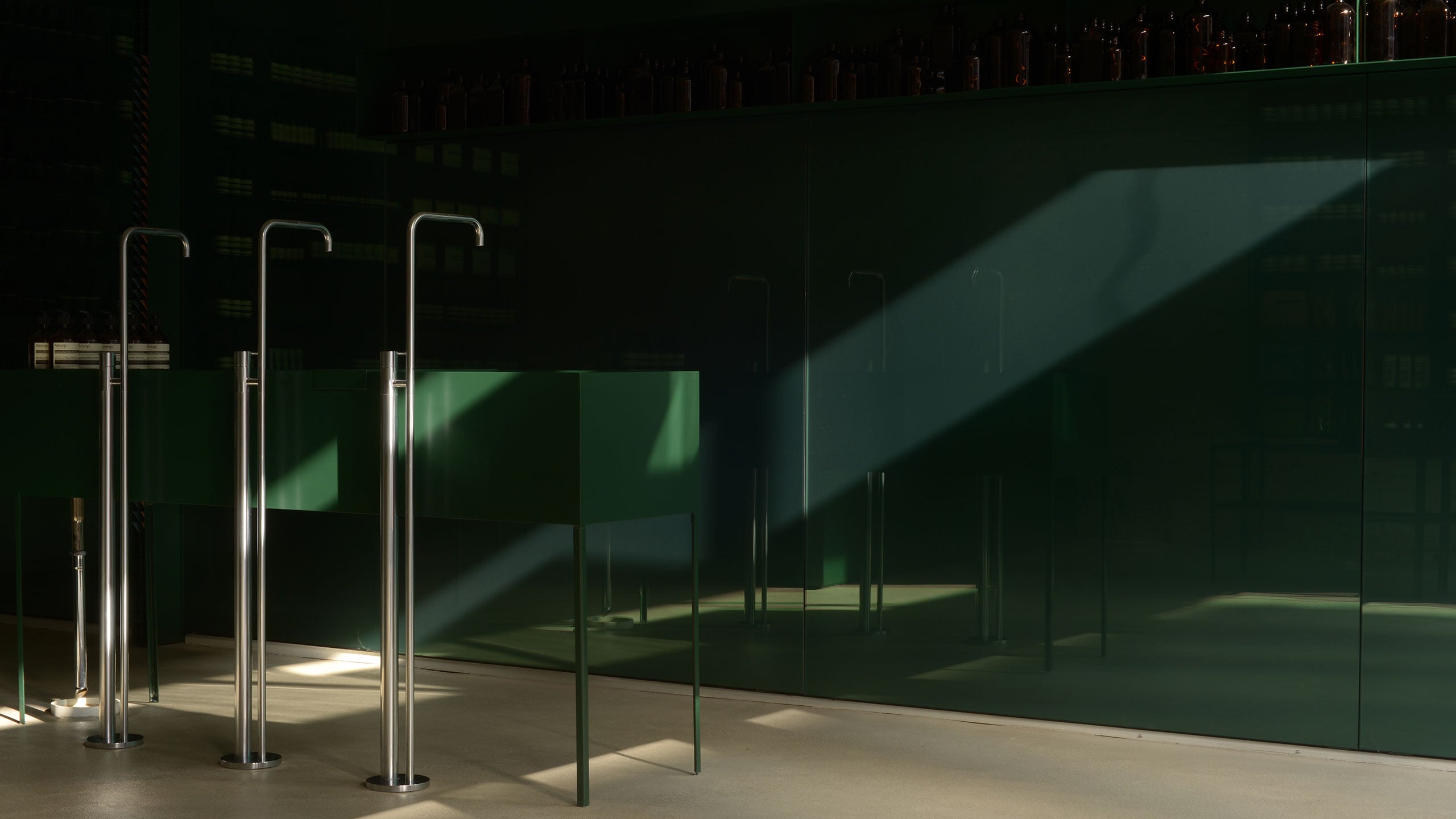 Caring for oily skin in summer
Warm, humid conditions often lead to a spike in sebum production. This excess sebum can give skin a shiny appearance, especially when accompanied by increased perspiration.
Another common culprit of oily skin in summer is the humble air-conditioning unit, which can encourage parched skin to produce more sebum in an attempt to restore balance.
Day-to-day recommendations for oily skin
While the temptation may be to reach for harsh products to 'dry out' skin, these—like arctic air conditioning—will only exacerbate oiliness. Instead, we recommend a daily regimen that involves both astringent and hydrating ingredients to restore balance to skin.
Assiduous cleansing will remove grime, excess oil, makeup and sunscreen. Amazing Face Cleanser contains Mandarin Rind Oil, whose purifying properties are well documented; while citrus-infused Bitter Orange Astringent Toner, formulated with Witch Hazel and Rosemary Leaf, completes the cleansing process and balances skin.
Hydrating serums are an ideal warmer-weather choice for those who prefer a lightweight texture. Rapidly absorbed Lightweight Facial Hydrating Serum, which contains humectant Panthenol in a soothing Aloe Vera base, replenishes moisture without burdening skin. Alternatively, in urban environments, Parsley Seed Anti-Oxidant Intense Serum is another prudent choice, containing a blend of fortifying ingredients to bolster skin against environmental factors that can cause free radical production in skin cells.
Ideal for evening use, B Triple C Facial Balancing Gel delivers potent doses of vitamins B and C in a viscous gel base, and can be blended with a hydrating oil for added nourishment.
Finally, regular deep cleansing helps to remove dead skin cells, which can clog pores. But, as is often the case, moderation is key: overzealous exfoliation can strip skin and cause the sebaceous glands to produce even more oil. Twice-weekly application of Tea Tree Leaf Facial Exfoliant, followed by clarifying Primrose Facial Cleansing Masque, will help to effect clean, polished skin.
Nurturing dry skin in summer
While many associate parched skin with cold weather, it's not uncommon to experience dryness and dehydration during the summer months. Perspiration, humidity, artificially controlled climates, sun exposure and chlorine can all result in moisture-sapped skin, which often presents as itchiness, flakiness, irritation or a feeling of 'tightness'.
Day-to-day recommendations for dry skin
To care for dry skin in hot weather, we advocate a straightforward daily regimen that maintains or imparts moisture at every step.
Ideally suited to dry or very dry skin, Purifying Facial Cream Cleanser removes grime and impurities without stripping skin. Another option, suitable for those experiencing irritation or redness, is gel-based Fabulous Face Cleanser. The low-foaming preparation contains Chamomile Bud, known for its skin-soothing properties, alongside ingredients to purify and freshen.
After cleansing, application of a toner will balance skin, leaving it optimally prepared for hydration. Parsley Seed Anti-Oxidant Facial Toner imparts skin-supportive ingredients to offer fortification against oxidative stress, with a light veil of moisture.
Generous hydration will help restore moisture to parched skin. Richly emollient Sage & Zinc Facial Hydrating Lotion SPF15 is ideal for daily use; formulated with Zinc Oxide, which offers non-perturbing protection against UV radiation, it's well suited to those with dry skin. For those looking to incorporate additional anti-oxidant fortification into their skin care diets, Parsley Seed Anti-Oxidant Hydrator replenishes and softens skin with its swiftly absorbed blend of emollients and humectants.
Once- or twice-weekly deep cleansing is recommended to keep skin as healthy as possible and evict dead cells. Mild yet thorough Purifying Facial Exfoliant Paste  contains finely milled Quartz to effect a gentle mechanical exfoliation. Apply Parsley Seed Cleansing Masque to freshly cleansed skin to round things out—the clay-based formulation is developed to draw out impurities while imparting nourishing botanicals, yielding soft, supple and impeccably clean skin.
Beyond the bathroom
From the inside out
No matter your skin type, hydration is vital—particularly during and after periods of prolonged sun exposure. Add some sliced cucumber, discs of lemon or a few sprigs of mint to your water bottle and throw it down the hatch. Foods rich in omega-3 fatty acids—such as fish, walnuts and edamame—can also help to boost moisture levels in the skin, should you be in search of an excuse to order the oysters.
Temperature check
Hot water can strip skin of its natural oils. Whenever possible, resist the temptation to turn the hot faucet on full blast. Similarly, a moderate approach to air-conditioning or artificial heating will help to prevent dehydration.
The night shift
Our skin loses moisture while we sleep. For those with dry skin, this can mean a patchy or flaky appearance on waking. Fortunately, however, nighttime is an opportune time to nourish skin, providing (hopefully) eight hours' uninterrupted rest. Applying a richly emollient, vitamin-enhanced hydrator before bed will allow the formulation time to take effect, restoring moisture as you slumber.
Those with oily skin might consider a more minimal approach to makeup throughout the warmer months to avoid comedogenic (pore-clogging) ingredients. Making doubly sure to remove makeup of an evening, no matter how sun-weary you feel, will assist in maintaining a healthy complexion. Regularly laundering pillowslips, towels and bedding can also help to prevent congestion and breakouts.
Recommendations tailored to your skin
If you're in search of personalised advice online, we invite you to reserve a one-on-one appointment with one of our trained consultants at a time convenient to you. Kindly reserve your place with our Live Consultation service to receive tailored suggestions from the comfort of your couch.
'With consistency a great soul has simply nothing to do.'
Ralph Waldo Emerson